Directed by Stuart Cox
Dramaturgy & Design by Catherine Hume
Media Design by Calvin B. Grant

Based on the bestselling memoir, the Confessions of a Fairy's Daughter one-woman show tells the story of growing up with a gay father in the 1980s. Woven through music and imagery, the monologue moves from Alison's carefree childhood to the moment she learned, at age twelve, that her family was a bit more complex than she had thought.

The ensuing years were a time of confusion and disbelief, puff pastry and opera, bathhouse raids, scandal and celebration. Balancing intimacy, history and humour, this is a captivating tale of family life: deliciously imperfect, riotously challenging, and full of life's great lessons in love.
The show has won numerous awards, including four Best of Fest awards at Canadian Fringe Festivals, the CBC Outstanding Solo Show award, and Best Dramatic Script at NYC's United Solo, the largest festival of solo theatre in the world.
Alison has performed more than 100 performances in theatres and festivals across Canada, the US, Mexico, and Sri Lanka.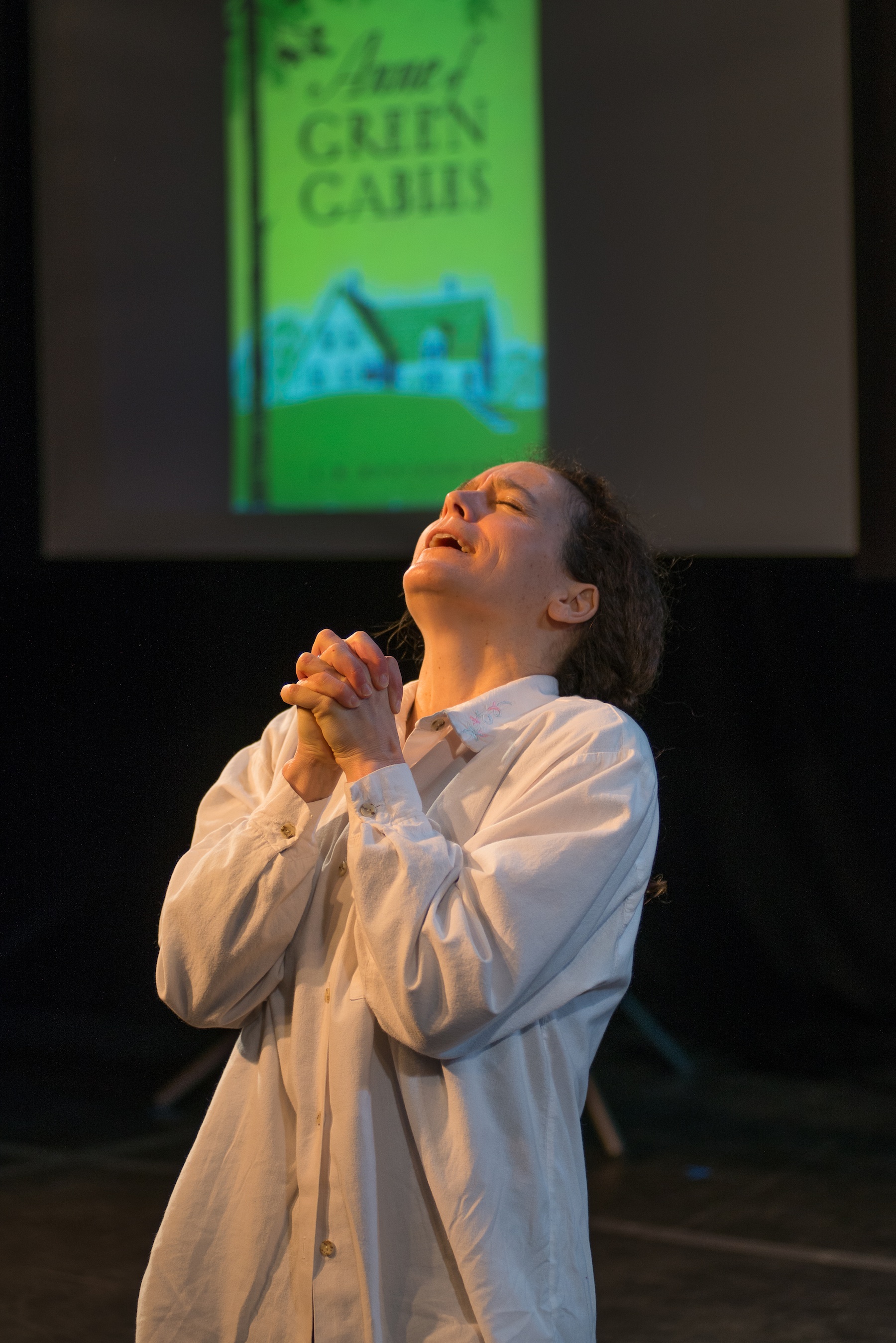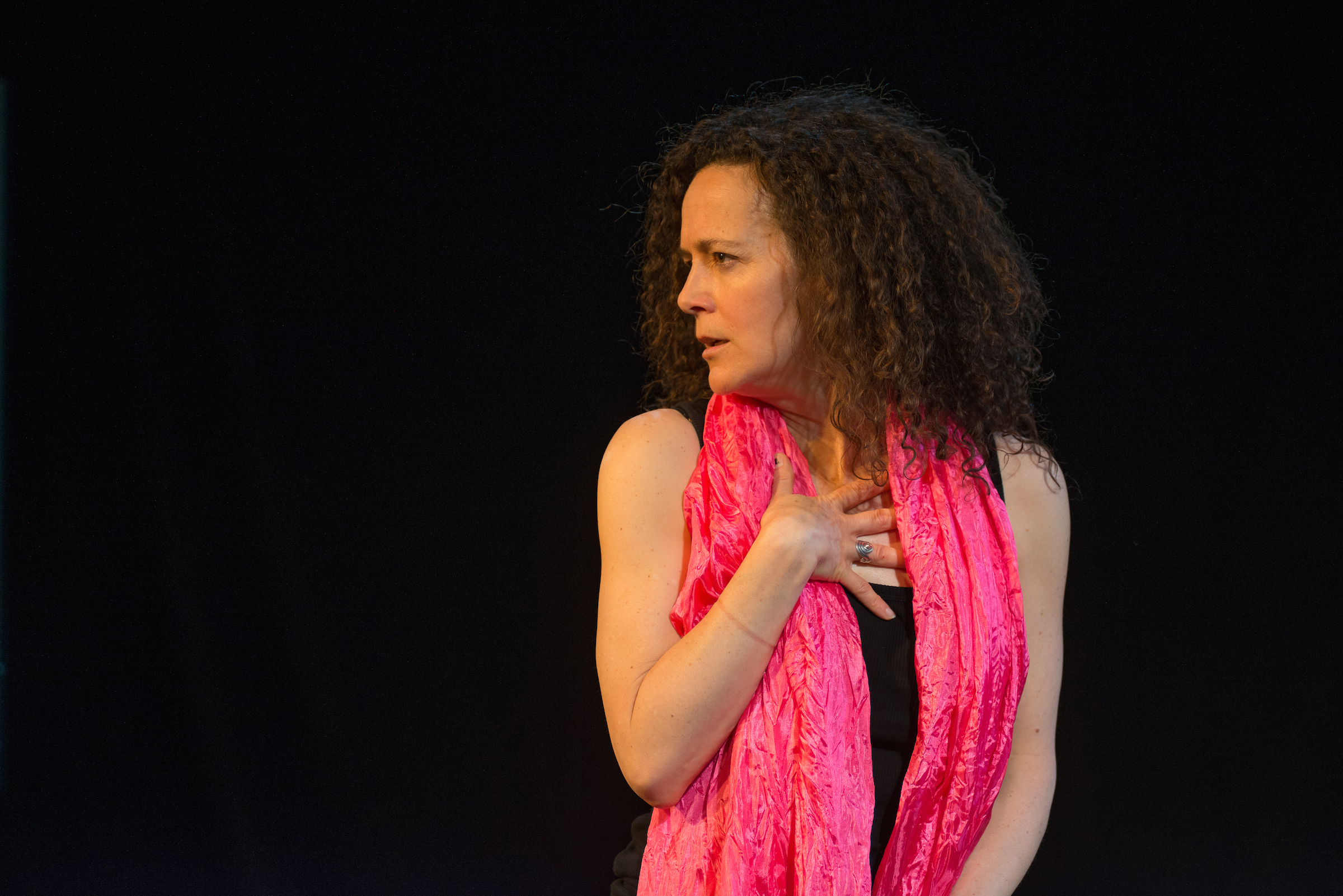 Production History
~ creation ~
The Confessions of a Fairy's Daughter one-woman show was created in 2011 in Tepoztlán, Mexico, by writer Alison Wearing and director Stuart Cox. It had its premiere in Mexico in March 2011 and then toured in Quebec and Ontario, Canada, before Alison expanded the script into a full-length book. When the memoir was published in 2013 by Alfred A. Knopf Canada, Alison did a cross-country tour of the book, together with the show, doing more than 50 performances in 5 months in 15 cities, and garnering 5-star reviews and numerous awards in virtually every festival in which it appeared, including Best Dramatic Script in New York City's United Solo Festival. The show toured to theatres and festivals across the country and abroad until 2017.
~ past Performances ~
(Producer is listed in bold, then venue, city & dates.)
Northern Arts & Cultural Centre
NACC: Yellowknife, Northwest Territories; 12 May 2017
Lighthouse Theatre
Lighthouse Theatre: Port Dover, Ontario; 18 March 2017
Imperial Theatre
Imperial Theatre: Saint John, New Brunswick; 2 March 2017
Galle Literary Festival
Hall de Galle: Galle, Sri Lanka; 14 January 2017
Stratford Writers Festival
Knox Amphitheatre: Stratford, Ontario; 23 October 2016
University of Guelph
Massey Hall: Guelph, Ontario; 19 October 2016
Huntsville Festival of the Arts
Algonquin Theatre: Huntsville, Ontario; 8 July 2016
Lebovic Centre for the Arts
Nineteen on the Park: Stouffville, Ontario; 2 July 2016
Haida Gwaii Arts Council
Queen Charlotte Community Centre: Haida Gwaii, British Columbia; 7-8 April 2016
Minister of Culture: The Cornelia Street Cafe
The Cornelia Street Theatre: New York, NY; 13 Nov 2015
Gabriola Island Theatre Festival
Mainstage Theatre: Gabriola Island, BC; 15 August 2015
Nanaimo Theatre Festival
Harbour City Theatre: Nanaimo, BC; 13-23 August 2015
Frye Festival
Théâtre l'Escaouette: Moncton, New Brunswick; 2 May 2015
Theatre Collingwood
Historic Gayety Theatre: Collingwood, Ontario; 11 April 2015
Lakefield College School
Bryan Jones Theatre: Lakefield, Ontario; 31 March 2015
Trent University
Nozhem Theatre: Peterborough, Ontario; 26 March 2015
Wilfrid Laurier University
Maureen Forrester Recital Hall: Waterloo, Ont; 12 Feb 2015
University of Western Ontario
Kenny Theatre: London, Ontario; 19 November 2014
Coffin Ridge Winery
Coffin Ridge Winery: Owen Sound, Ont; 12 September 2014
SOUNDS of Northumberland
Fifth Wind Theatre: Cobourg, Ontario; 26 July 2014
Lakefield Literary Festival
Bryan Jones Theatre: Lakefield, Ontario; 12 July 2014
World Pride Festival
George Ignatieff Theatre: Toronto, Ontario; 25-28 June 2014
TaDa! Festival
Centre Wakefield La Pêche: Wakefield, Quebec; 15 June 2014
Eden Mills Literary Festival
The Bookshelf/e-Bar: Guelph, Ontario; 23 May 2014
Under the Volcano Master Class Program
El Fauno Feliz: Tepoztlan, Mexico; 16 January 2014
Vancouver Writers Fest
Studio Theatre: Vancouver, British Columbia; 22-24 Oct 2013
WordFest Literary Festival
The Banff Centre: Banff, Alberta; 18 October 2013
WordFest Literary Festival
John Dutton Theatre: Calgary, Alberta; 17/19 October 2013
United Solo Festival
Theatre Row: New York, New York; 12 October 2013
Kingston Writers Fest
Waterfront Hotel: Kingston, Ontario; 26 September 2013
Vancouver Fringe Festival
The Cultch Historic Theatre: Vancouver, British Columbia; 6-14 September 2013
Victoria Fringe Festival
Downtown Activity Centre: Victoria, British Columbia; 23-31 August 2013
Saskatoon Fringe Festival
Victoria Theatre: Saskatoon, Saskatchewan; 1-10 August 2013
Winnipeg Fringe Festival
Red River College Theatre: Winnipeg, Manitoba; 18-28 July 2013
Regina Fringe Festival
Mackenzie Gallery: Regina, Saskatchewan; 10-14 July 2013
The Arts & Letters Club
The Arts & Letters Club: Toronto, Ontario; 14-16 June 2013
Alison Wearing Ink.
Gordon Best Theatre: Peterborough, Ontario; 8 & 9 June 2013
Pride London
Palace Theatre: London, Ontario; 31 May 2013
Alison Wearing Ink.
Staircase Theatre: Hamilton, Ontario; 25 May 2013
Stratford Springworks Festival
Factory 163: Stratford, Ontario; 16 & 19 May 2013
Alison Wearing Ink.
Garafraxa Live Theatre: Durham, Ontario; 7 December 2012
The Village Bookshop
Bayfield Town Hall: Bayfield, Ontario; 27 October 2012
Alison Wearing Ink.
Rotary Hall: Lion's Head, Ontario; 2 October 2011
Hamilton Fringe Festival
Theatre Aquarius Studio: Hamilton, Ontario; 15-24 July 2011
Wakefield International Fringe Festival
The Black Sheep Inn: Wakefield, Quebec; 25-26 June 2011
The Downtown Bookstore
The Backspace: Owen Sound, Ontario; 17 June 2011
PREMIERE: Celebrating Cultures/Clark-Dawson
Casa Temictli: Tepoztlán, Mexico
18 March 2011